Festive Fun
Things are getting exciting at The Gentle Cycling Company (TGCC) headquarters. Summer is here, the covid disruption has dissipated and Xmas is just around the corner.
Positivity
We also feel very grateful for the many wonderful people who have chosen to tour with us already this season. Our testimonials really do provide us with a lot of job satisfaction. We genuinely enjoy going the extra mile for the people who cycle tour with us.
Check online!
Staffing issues are still creating challenges for some of the tasty places around the Great taste Trail. One piece of feedback we receive is the opening hours for some of the local eateries. Whilst we update our information board on a regular basis, we encourage cyclists to check with cafes and wineries by phone before you head there.
A new dawn
The Gentle Cycling Company began its proud life in 2009. Located within the Nikau Plant Nursery on Nayland Road, the green oasis has been a wonderful home for 13 successful summers. As a result, TGCC is going from strength to strength.
Due to the popularity of our cycle tours, we are opening a second base from which to help people cycle tour around the Nelson Tasman region. Tahuna Holiday Park is located right on Nelson's coast and provides quality holiday accommodation options for its guests.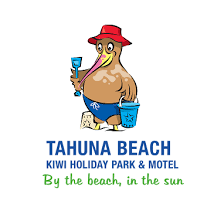 We have begun providing cycle tours from this location (as well as our regular base in Stoke) and offer both standard and E-bikes for people who enjoy exploring one of New Zealand's finest (and sunniest) regions on two wheels.
Coastal Location
Situated next to a coastal boardwalk / cycle trail, cyclists can head straight into Nelson to enjoy the delights of the city. Alternatively, you can head in the opposite direction on the Great Taste Trail and along the coast to cafes, wineries and arty places in gorgeous rural settings.
We relish the opportunity to work with our partners at the Tahuna Holiday Park. Cyclists can enjoy the cafe and other facilities including the booking team who can help to arrange tours on other exciting activities in the Nelson Tasman region.
We look forward to seeing you soon!