Partnerships and Pride
The Gentle Cycling Company prides itself on working well with others. We are always keen to review and improve our cycle tour options. Building upon our positive partnerships with local tourism, creative and hospitality providers, we are excited to launch some new tours for this summer:
Waka and Wheels Tour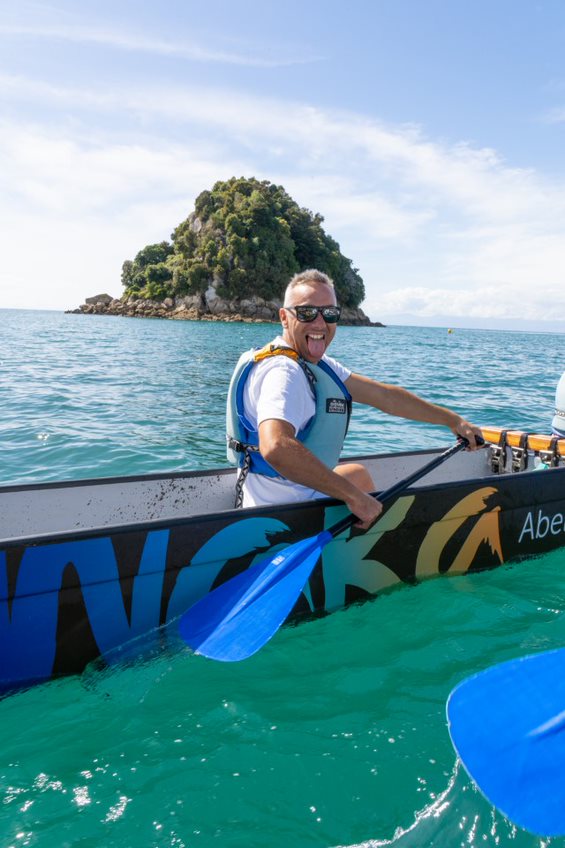 Having enjoyed Waka paddling whilst living in Northland, Rarotonga and Wakatu, we've joined forces with Waka Abel Tasman.
This full day tour begins with a shuttle along the coast to the calm waters of Kaiteriteri. Experience a cultural Waka paddle tour designed for all ages and abilities. You'll be immersed in Māori culture, learning about the rich history of some of the seafarers who settled and thrived in this stunning area. Enjoy being treated to informative and insightful kōrero (stories & knowledge) shared in a safe sea-based experience.
Set in the stunning Abel Tasman National Park, you'll get a different perspective of its sheltered sandy bays and islands. Seals and penguins breed here, orca and dolphins are seen sporadically.
After you've learnt about the tasty history of this area, you can choose to eat right by Kaiteriteri beach or begin your cycle ride on the Great Taste Trail. There are standard bike and E-bike options to help flatted out the hills.
Flow along stunning coast-line and through orchards to Motueka, with a diverse range of delicious culinary styles to choose from. This rich horticultural region has something tasty for everybody. Along the cycle trail you can buy local fresh fruit from a farm stall or cool off with a tasty fresh fruit ice cream next to paddocks of berries. Local craft beer and artisan food options are situated at regular intervals.
Continue through rolling farmland and on to picturesque Mapua. Its picturesque wharf is adorned with boutique tasty places to delight the taste buds. A shuttle ride home from Mapua means that you can celebrate the day's achievements in the coastal wine bar or craft beer brewery situated right on the wharf.
This cultural and culinary experience creates lasting memories and a deeper appreciation for the region's rich history, produce and environment.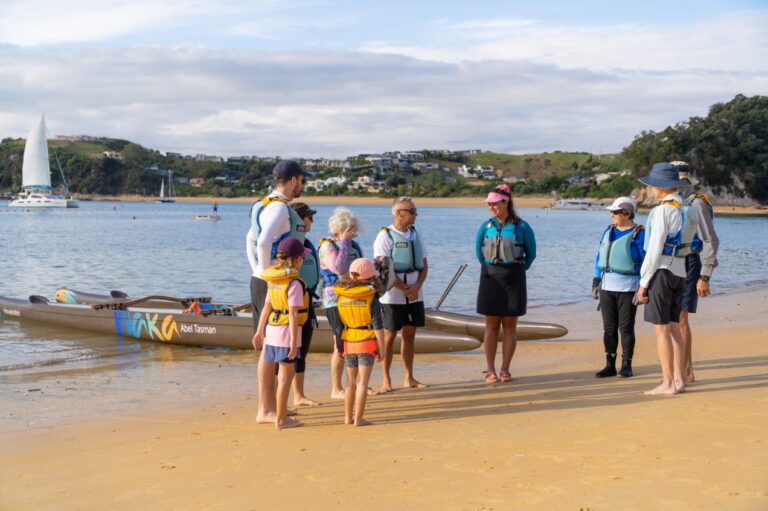 Fine Taste Series
Embarking on a Fine Taste Tour is an unforgettable experience that offers a unique blend of local delights. 
Fine Tastes of Waimea 
This tour begins with a visit to a local hop farm in the heart of Waimea plains. Nelson enjoys the right climate, soils, latitude and expertise to grow world class hops used to flavour beers around the globe. Learn more about this essential ingredient whilst the hops grow on vines around you.
Cycling alongside ambling rivers, farms and through historic towns, you'll get to eat and drink local produce including fresh fruit drinks, smoothies and wholesome culinary treats. Travelling by E-bike makes this tour accessible to a wide range of fitness levels, ensuring that everyone will enjoy the journey.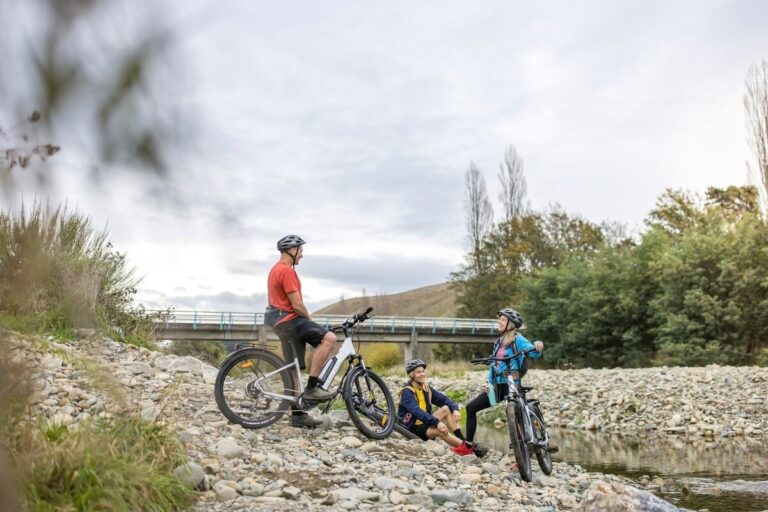 Onwards to Nelson and the heart of craft beer brewing. The tour ends with a refreshing beer tasting, featuring some of the hop varieties you've seen along the trail. You can watch the fresh beer being brewed, whilst choosing which of the many brews you would like to taste. 
Completing this Fine Taste Waimea Tour, offers a well-rounded experience that combines natural beauty, cultural immersion, culinary delights, and eco-friendly transportation. Whether you're a local looking to discover hidden gems in your own backyard or a visitor seeking an authentic Kiwi experience, this tour promises a day filled with unforgettable moments and a deeper appreciation for Nelson's vibrant culture and stunning landscapes. 
Inclusions: E-bike, helmet, map & briefing, transportation, local fruit drink, hop farm tour, lunch voucher, beer tasting, shuttle home.
Fine Tastes of Tasman 
Exploring the coast of Nelson, New Zealand, through an E-bike tour while connecting with local artists, art, wine, food, and beer offers a unique and enriching experience that combines natural beauty with cultural immersion.  
You'll be introduced to an innovative local artist who is proud to share his inspirational story and artistic journey. Continue through quaint villages where you are treated to coffee or a fresh fruit ice cream. Continue through orchards and rolling farmland to the picture perfect Mapua wharf. You will sample diverse New Zealand wines by the coast before boarding a short ferry ride to Rabbit Island and on to Nelson.
Your map will highlight historic and horticultural sites, wildlife, art and of course tasty places along the trail. The tour ends with a beer tasting at a local craft brewery with a great range of delicious beers. 
In summary, an E-bike tour along the coast of Nelson, offers a perfect blend of natural beauty, cultural immersion, and culinary delights. It's an opportunity to create lasting memories and connect with the heart and soul of this captivating region. 
Inclusions: E-bike, helmet, map & briefing, transportation, guided art tour, coffee / fresh fruit ice cream, wine tasting, ferry ticket, local fruit drink, craft beer tasting & shuttle home.