Bespoke tours to suit your interests
The Bowhead Rogue is our most highly engineered and exciting set of wheels in the shed. Utilising suspension technology from F1 racing cars, the Rogue is a beautiful piece of engineering.
Adjustable for people from 9-90 year of age, this safe, comfortable and fun Adventure-E Bike has a powerful, smooth motor to help you adventure and explore for longer each day.
With a few adjustments and a little time to practice, we'll soon have you cruising along the coast and rail trails around Nelson. You can access inspiring landscapes, glide along coastal boardwalks and through historic towns to immerse yourself in nature, art and tasty places.
For the more adventurous, the Rogue is able to handle certain mountain bike park trails with ease. Its low centre of gravity and chunky tyres will enable you to get you out shredding through the forest.
Work with us to arrange an itinerary you'll love, selecting from a wide variety of options. From a relaxing bhuddhist centre retreat, private wine tasting and hop farm tour, to waka paddling, skydiving, skywire and kayaking.
We love going the extra mile for our cyclists and have the ability to change plans to suit energy levels, weather events and spontaneous opportunities. So get in touch and we can start building your dream tour!
Quick Details:
DURATION: 1-7 days
DISTANCE COVERED: You choose
PRICE: Dependent on final itinerary
INCLUDES: A tailored experience. Can include; art, culture, historical sights, nature, waka paddling, kayaking, wine, beer and so much more
*Discount applies when booking for 4 or more adults.

Group Trips
Multi-Day or Single / Half Day
Multi-Day Group Trips
For multi day group trips on the Great Taste Trail, we can customise any of our standard itineraries or have one completely tailored to your needs.
Booking early is highly recommended, as accommodation is limited in some villages. Accommodation ranges from self-contained cabins in holiday parks; bed and breakfasts; motels; tranquil lodges and an Eco Resort in Kaiteriteri. We will try our very best to help you with any particular accommodation requests.
Our detailed maps and trip notes will provide you with recommendations for cafes, restaurants, wineries and breweries (advanced bookings for may be required).
We can book you an adventure in the Abel Tasman National Park as part of your cycling itinerary. Wilsons Abel Tasman trips can be either single day or multi day – walking or/and kayaking. A multi day park trip is a unique way to immerse yourself in the beauty, landscape and history of this treasured area. Staying at Kaiteriteri the night before an Abel Tasman Park Day trip is recommended. Multi day trips, guests stay in the Wilson's family beachfront lodges within the park, walking or kayaking between the two lodges during the trip. Prices include all meals and transfers. We will arrange your door-to-door transport back to Nelson after the trip. We can provide excess luggage storage and vehicle storage for no extra charge.
Single or Half Day Group Trips
For single of half day group trips, we can help you organise a ride on the Great Taste Trail to suit your needs. By browsing the map on this page, you will see the location of the tasty venues on the trail. Pic's Peanut Butter factory, the World of Wearablearts and McCashins Brewery are all on the trail and are within 20 minutes of our base. The closest winery, Te Mania, is approximately 25 minutes cycling from our base. Some on-road cycling is required when visiting wineries. Many wineries are not open 7 days.
When you arrive at your base on the day of your ride, we will brief the group before you leave and provide a detailed route map. Our bikes have tote boxes on the back suitable for carrying small bags and coats. An optional shuttle transfer from Nelson to our base is also available.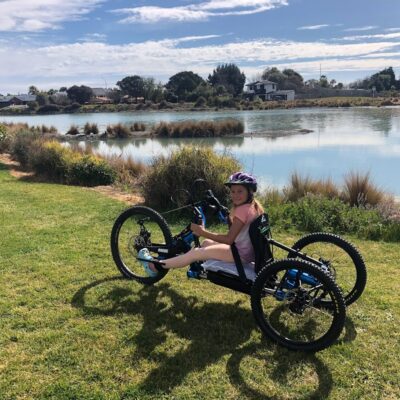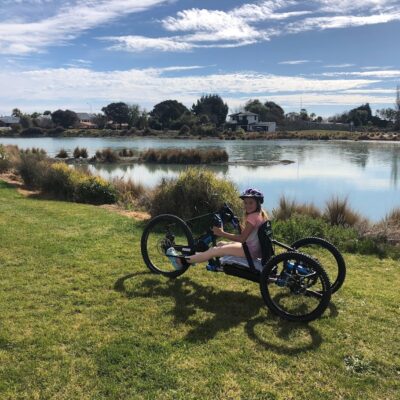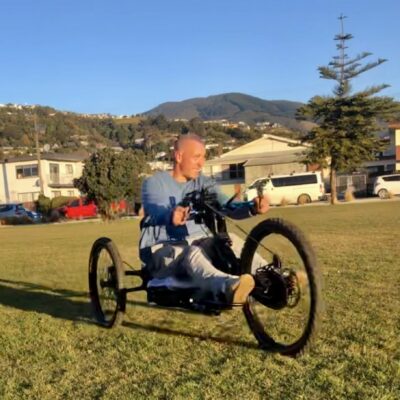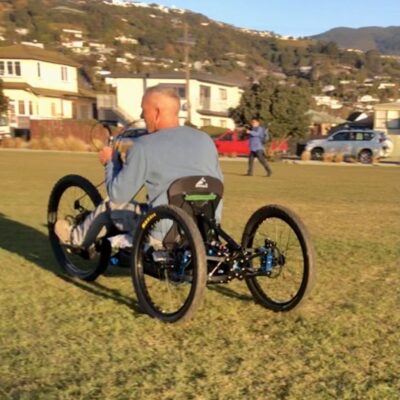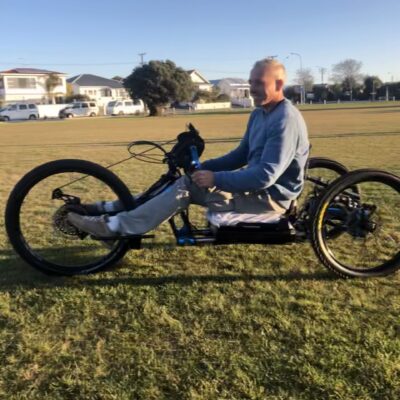 Interactive Map
Explore the Plains and Coast ride with the interactive map below. Use the + and – to enlarge and reduce. Click on the orange symbols and the coloured route lines for more information.
What our adventurers say
Our tours are perfect for groups too...
Hi Bernie and Chris,

When it comes to customer service and communication l can't thank you enough for ALL of your support and l can say we had nothing but fun in the sun.
From your preparation and very interactive care factor on day 1 we felt well looked after.
Contacting us daily and ensuring we knew what we were doing came as a blessing because my dad, 78 years old and I'm certainly not the most in shape cyclist, we certainly had a well-rounded, organised and fun filled ride with each other thanks to you and your Team.

Memories that will last a lifetime.

  

Accommodation and scenery on our journey was well and truly past my expectations.We both cannot thank you enough and still talk about how well we were treated.
Bernie, if only l had 30 more staff members of your passion and commitment in my business. Truly inspiring and such a pleasure to have met you.

Epic!!! Such a life changing experience to have done this with my father but could not thank you enough for your efforts.Chur/Thanks

Aaron and Doug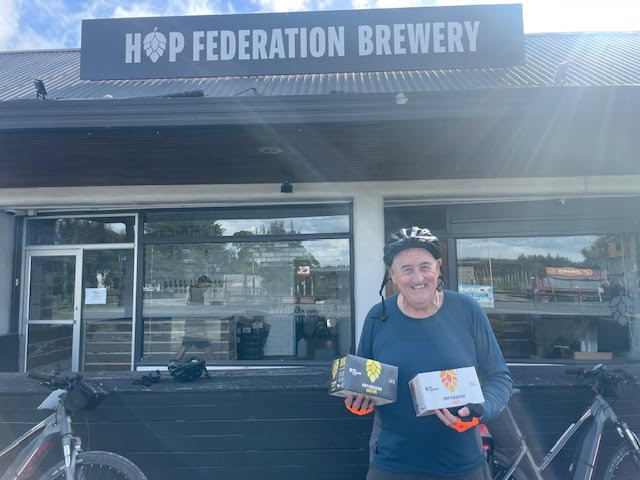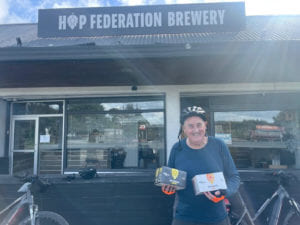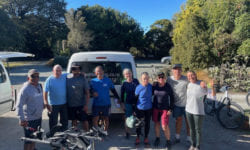 The highlight for the Mt. Pirongia Papier Mache Club's long weekend in Nelson, was the bike tour. Superbly hosted and organised by The Gentle Cycling Company, we enjoyed the hospitality of the different venues, and the scenery offered by the great bike trails. We give thanks.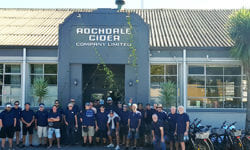 We have just finished our 5 day guided Cycle Tour with Chris & Bernie from Gentle Cycling. There were 16 in our Group & we have had the most amazing time with Chris as our guide. Once introduced to Chris & Bernie they never forgot a name & everything was 100% perfect!! Our accommodation was all split up due to the size of our group & we were all thrilled with our accommodation!! We would thoroughly recommend Gentle Cycling!!