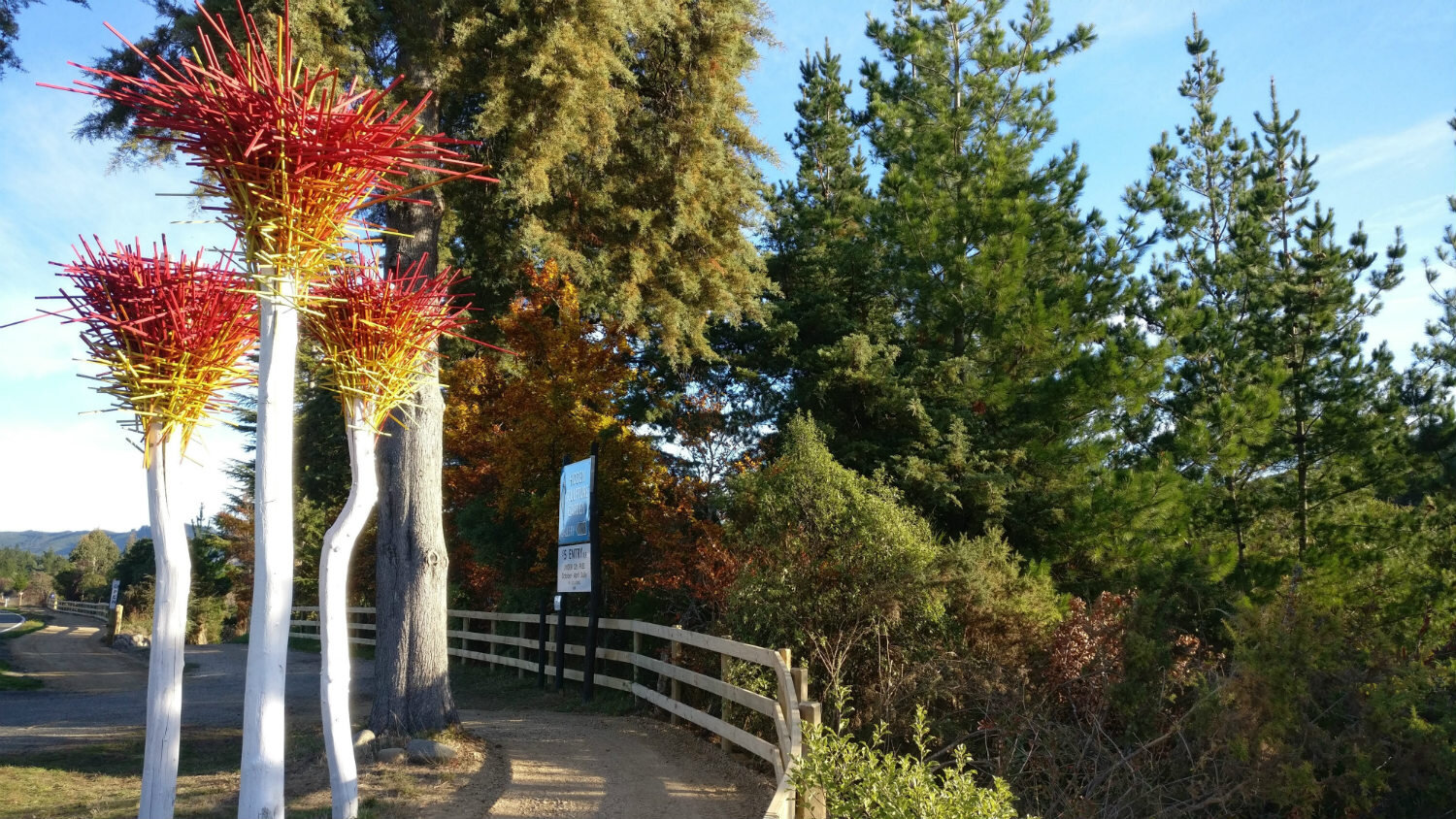 May 2020
The 2020 completion of an off-road section of the Great Taste Trail opened the opportunity to ride the full Great Taste Trail loop route through the village of Tapawera.
Great things do happen in Covid-19 Alert level 2. This new section 8 km section of trail from Kohatu to the Hidden Sculpture Garden and on to Tapawera, was opened for riding on Saturday 16 May 2020. Prior to that, the Great Taste Trail (inland) from Nelson via Wakefield to Spooners Tunnel finished at the Flatrock Cafe at Kohatu.
The Hidden Sculpture Garden is located right on the trail. The garden is the home and work place of artist David Carson. Carson's large scale works using found wood and metal are displayed here in an expansive meadow and lake setting.
The Great Taste Trail Master Map here shows point to point distances for the whole of the Great Taste Trail.