Happy Days in Nelson Bays!
We really enjoy our post tour debriefs with cyclists who come from NZ and around the world to enjoy the Great Taste Trail. Feedback is overwhelmingly positive, and it is fascinating to hear the range of responses, quirky stories and holiday highlights.
Whether it is a group of very fit cyclists who want to ride the entire 200km loop in 4 days. Or a family group who want to cycle to the ferry and have lunch by the sea in Mapua, we love to tinker and tailor tours to the needs of our customers.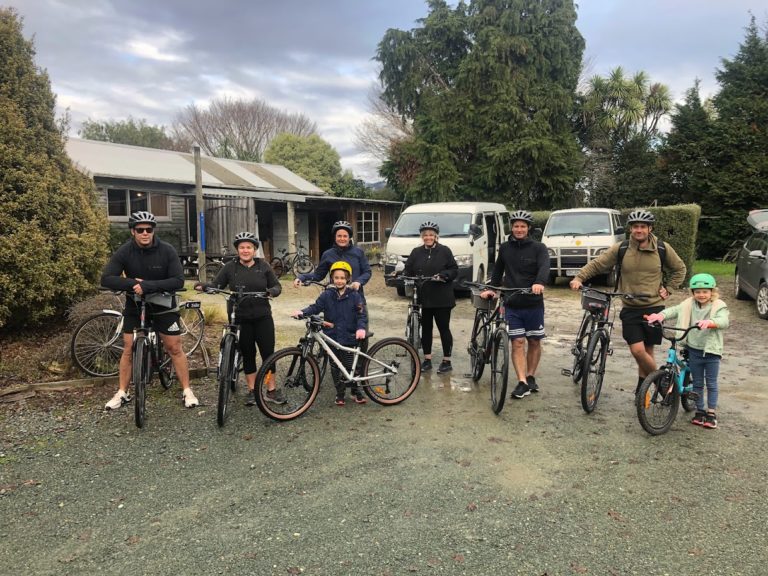 Having a large trailer enables us to provide support and assistance whenever required. The ride back from Mapua can be a bit of a challenge for tired legs. We are on hand to provide shuttle assistance.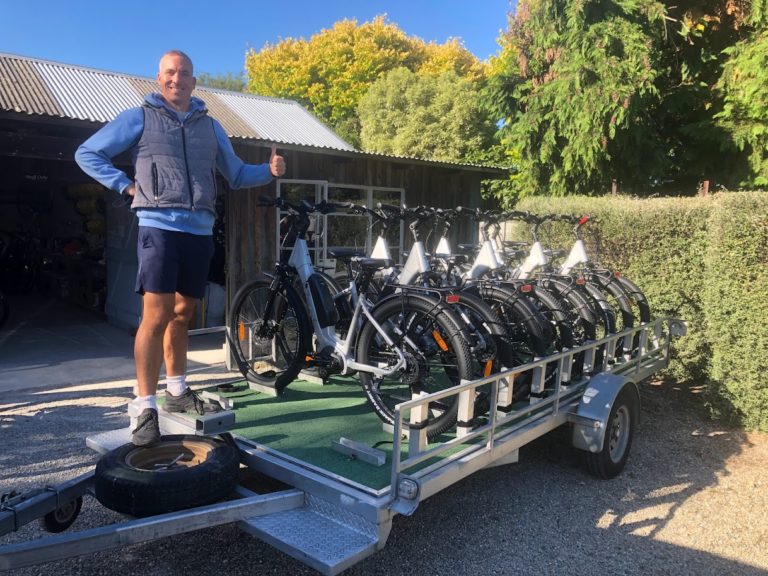 Great Tasty Trail?
There are 23 Great Rides dotted around Aotearoa. The Great Taste Trail is a large loop, a rare feature for a Great Ride. This means that keen groups are able to complete the entire trail without requiring shuttles between cycle trails.
So what's in the name – the Great taste Trail (GTT)?! Cyclists need to be aware that this beautiful region is blessed with a diverse range of landscapes. Flat plains with fertile fruit farms, rolling forestry (both native and exotic), rambling river valleys, coastal bays and sandspits.
One of the highlights is being able to pick your own fruit in summer.
Sticking to the Coast
The coastal section is the most popular – heading from Nelson to Kaiteriteri via Mapua's stunning waterfront.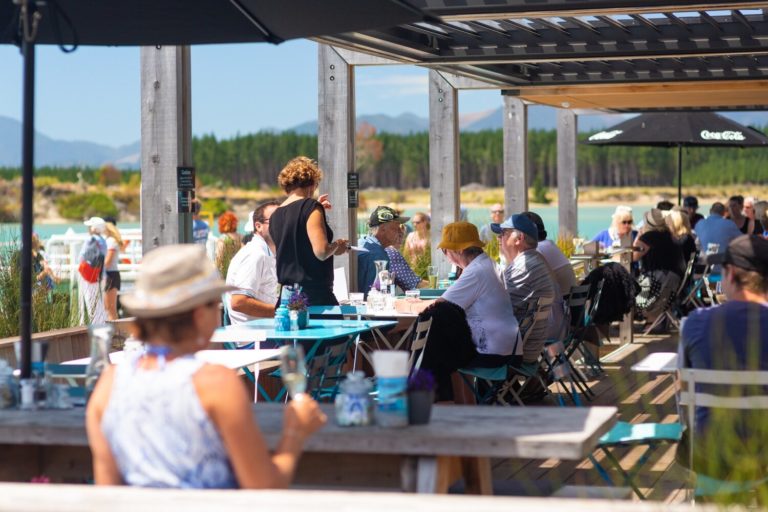 There are also quirky highlights like the ferry from Rabbit island to Mapua. With several art galleries, wineries, restaurants and cafes to choose from as you meander along this 75km section of the GTT.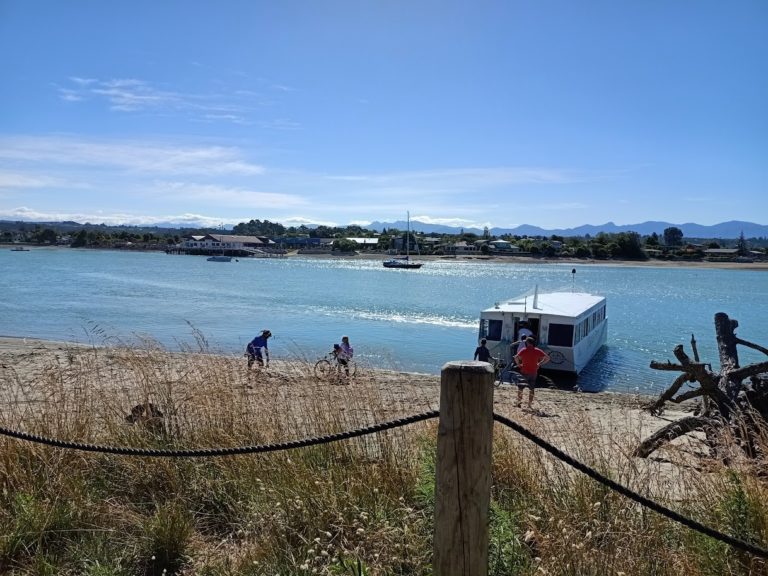 Cyclists love the range of local food, served in diverse settings close to the trail. The feedback we receive is super positive and people marvel at the quality and variety of local produce. Assembled in many colourful, inventive and tasty ways.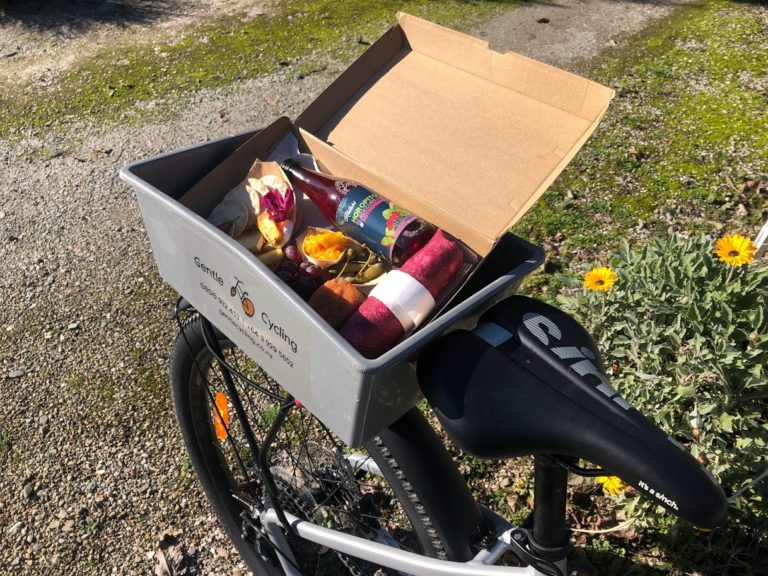 Heading Inland
One consideration we make all of our customers understand, is that the trail is diverse. The inland section (anti clockwise from Riwaka to Tapawera) is on road – both State Highway and gravel road. There may be milk and logging trucks passing along this part of the trail and there is often little hard shoulder to pull into. Confident cyclists often marvel at how little traffic there is compared to home. But don't tackle this section if you're not keen. I regularly 'bunny hop' cyclists to avoid this section.
The second consideration to make when planning your tour, is that the number of arty and foody places are very limited along this newer section of the GTT. Over time, we expect to see further investment into infrastructure, but planning is key when riding here.
The rewards for taking on this part of the trail are the remote landscapes. With snowcapped mountains, hop kilns and plantations, historic buildings and the feeling of being 'out there doing it'.
From Tapawera and onwards to Nelson, the trail is almost completely off road again. You are spoilt to a wide range of landscapes in a relatively short ride (which follows a river valley down to the coast again).
The Spooner's Tunnel is another tasty reward. Cycling into the cool passage on a hot summer's day is refreshingly spooky and fun!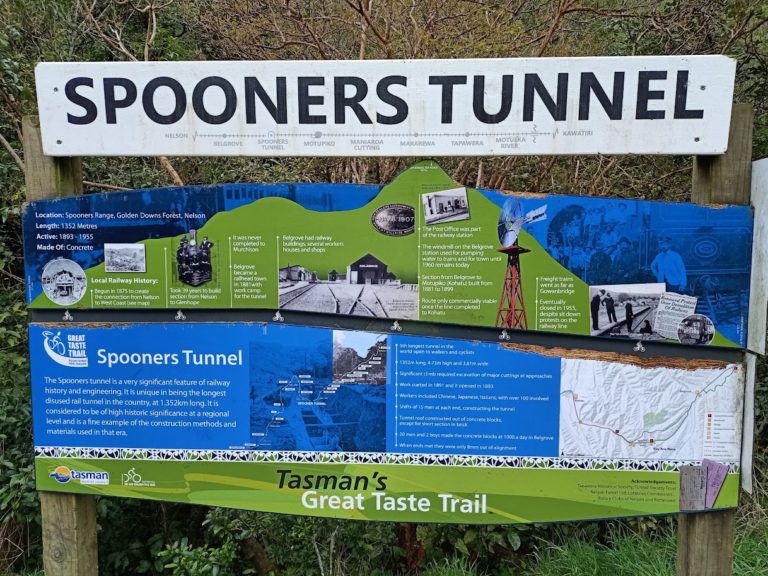 To Summarise
Regardless of which tour you choose; you'll be treated to great tastes of different landscapes and local hospitality with a smile.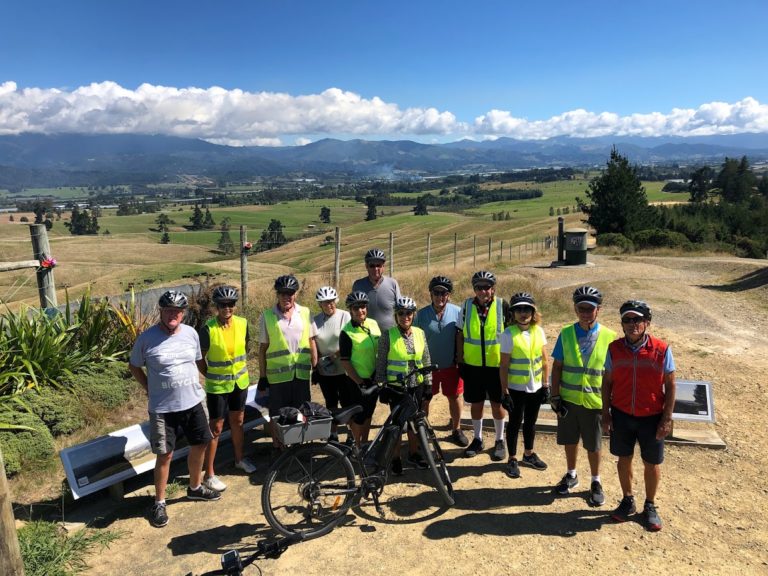 Honesty box shopping is another highlight which many of our cyclists enjoy.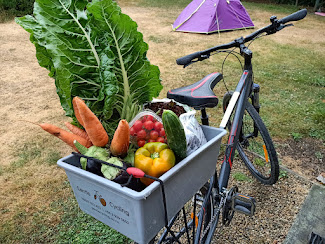 Even if you do stick to the coastal section only (many of our tours do so), the beaches as rarely busy and really quite nice.
Plus there is a lot of local history in quirky buildings like this old disused railway station. Our cyclists have even stumbled upon some family connections which out touring with us!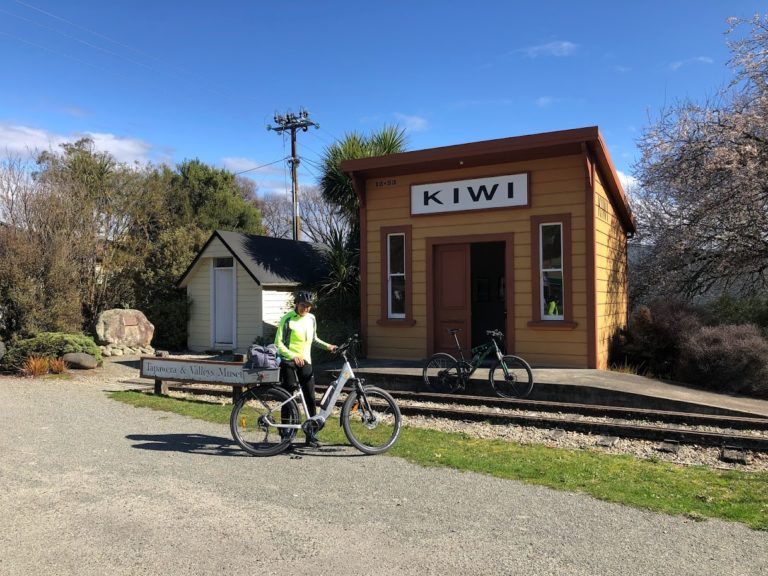 The more enthusiastic of you can also wind up a few hills in the Kaiteriteri Mountain Bike Park if you're keen for another 'taste' of touring. Most of the MTB trails are on the easier side.
Regardless of which tour you choose; we'll work with you to ensure that you get to a range of tasty treats on your two-wheeled tour!